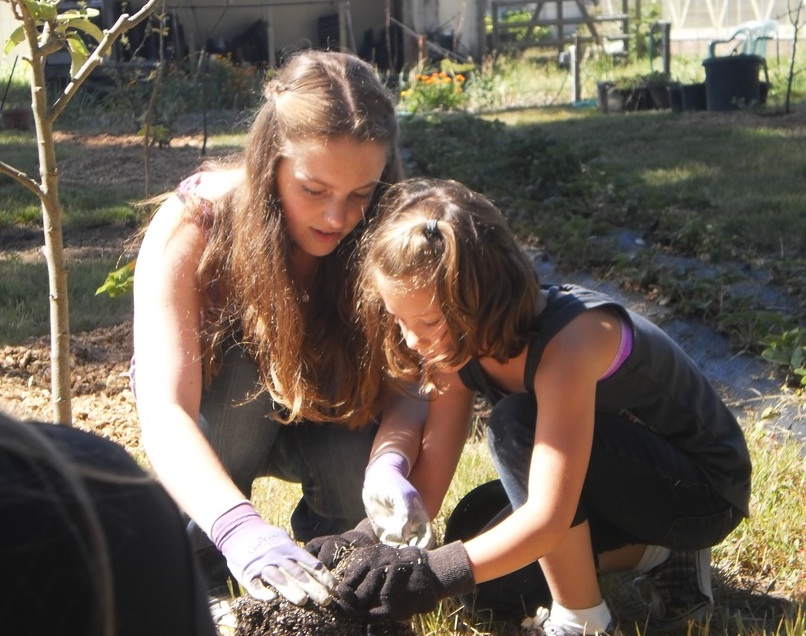 Summer is a busy time in any garden, but especially in the Learning Garden where high school students participating in Noyo Food Forest's Summer Youth Internship Program learn the ins and outs of running a small farm through hands-on experience. There are two groups of six interns during the summer season, each working for four weeks.  During these sessions, students learn about harvesting, propagation, raising animals, soil biodiversity, business models of farming, and the status of small farms in America. These energetic young people also get up to the elbows in dirt, learn to multitask and work with others toward a mutual goal.
On July 20, the first group of Summer Youth Interns completed their session. Farm Manager Gowan Lester had nothing but praise for these teens:
"It's been a really fun, but really challenging four weeks. These kids can be tough to work with sometimes-  they were not a cohesive group at the beginning and had conflicts. They took serious convincing to get their hands dirty! By the end of the session, they were not only working as one cohesive group but also taking initiative and coordinating projects way beyond their requirements. Even after their session ended, the first group of interns arranged — on their own — to come back for the beginning of the second session to help train the new interns and complete the barn clean-up so that Noyo Food Forest's new goats could arrive on schedule. So seeing these kids work stuff out on their own and actively decide to come make things like this happen is about the biggest payoff I can imagine. It has clearly meant a lot to these kids and frankly, they aren't interested in leaving. One kid is now talking about doing his senior project here and maybe studying nutrition in college. "
Four weeks might not sound like very much time, but the Noyo Food Forest Summer Youth Internship program is not only generating interest in farming among high school students, but also nurturing healthy peer relationships and developing self-sufficiency and initiative. Noyo Food Forest's mission is to develop a healthy and sustainable local food ecosystem, and the high school student interns are a key component in that.
Special credit must go to the sponsors who make this program possible: Mendocino Coast Children's Fund and Fort Bragg Grange #672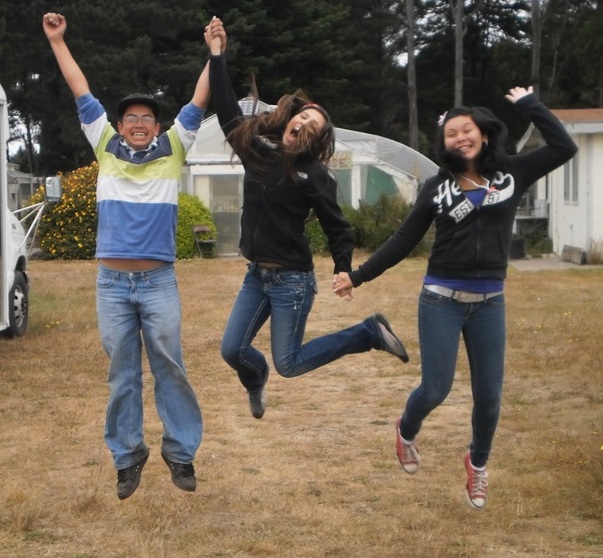 Comments
comments